WCR-B Safety Policy (Printer Friendly)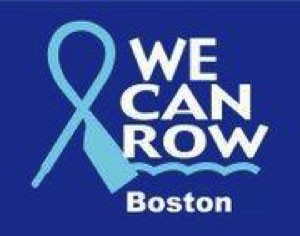 Safety Policy for Members
SAFETY FIRST
The safety of WCR-B members and of other people shall be paramount at all times, in the boathouse, on the dock and on the water.
MEDICAL CLEARANCE
Each new member must provide the WCR-B Medical Consent Form signed by her physician confirming that she is able to participate in the WCR-B program without endangering her own safety or that of others. Thereafter, she is responsible for informing the coach if at any time her medical condition changes in such a way that her own safety or that of others might be compromised by her continued participation.
SWIM TEST
Each new member must provide the the WCR-B Swim Test Certificate confirming that she has passed a satisfactory swim test, prior to going on the water.
USROWING SAFETY VIDEO
All new members shall watch the USRowing safety video as part of their Learn to Row session, familiarize themselves with the instructions it demonstrates, and confirm their understanding of the video and of this Policy. All members should do the same before the beginning of each season.
COACHES' DECISIONS
Coaches' decisions shall be determinative in all cases, including whether weather conditions are consistent with safe rowing on the river, boat and seat assignments, and practice activities.
HANDLING EQUIPMENT
Members shall treat all equipment with care and respect for the equipment, DeWolfe Boathouse and dock, and other people.
BOSTON UNIVERSITY/DEWOLFE BOATHOUSE
Members shall observe all rules issued by Boston University and/or its crew coaches/staff with respect to rowing from the DeWolfe Boathouse, including all rules posted in the DeWolfe Boathouse, as well as any additional such rules that may be issued from time to time.
GENERAL RESPONSIBILITIES
Safety is everyone's responsibility, and members shall conduct themselves at all times in accordance with this Safety Policy, the Members' Handbook, and the WCR-B bylaws, in each case as it may be amended from time to time. If a member observes an unsafe condition or behavior, she shall report it as soon as practicable to the coach or, if on the water, to the coxswain. If a member's behavior endangers the safety of others, her privileges may be immediately suspended pursuant to the bylaws.
[2015]