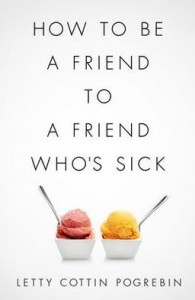 Just this past week, one of our WeCanRowers brought in a copy of the book: How to Be a Friend to a Friend Who's Sick by Letty Cottin Pogrebin.
The guidebook includes advice for those who have friends who are sick as told by veterans of serious illnesses. Topics include everything from how to comfort a friend, to tactfully addressing the illness at hand, to providing assistance before it is required and more.
WeCanRow Boston has taken the opportunity to learn from the book and also add their own sage advice in the margins. Stay tuned for some of the personalized guidance given by WeCanRow Boston.