Coach: Alice Taggart
Alice began rowing at Amherst College in 1996 and fell in love with the sport. She worked in graduate school admissions and received her MBA from Boston College before working with G-ROW (Girls Row), and has found that coaching has been the most gratifying job yet, as it allows her to instill the same love of rowing in her athletes. Alice joined WeCanRow-Boston in the Fall of 2010. In addition to her work with WCR-B and G-ROW, she is a consultant and coach at Allison Rimm and Associates in Boston. Alice has run in the Boston Marathon, rows regularly out of the Union Boathouse, is an aspiring baker and has competed in the Head of the Charles regatta.
Coach: Ellie Wierzbowski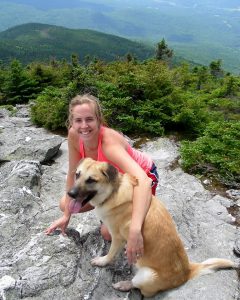 Ellie began her rowing career her freshmen year at Northfield Mount Hermon. She is a graduate of Trinity College where she rowed 4 years, her senior year being named team captain. While at Trinity she rowed in crews which captured gold in events such as the Head of the Charles Regatta Collegiate 8+, Head of the Charles Regatta Collegiate 4+, NCAA Division 3 Collegiate 8+, New England Championship Collegiate 8+, ECAC Team Points, and Henley Women's Regatta Open 8+ Championship, UK.
Ellie has coached youth learn to row programs and was the Novice coach for Girls Row Boston. Ellie was thrilled to start coaching WeCanRow in 2014. She is passionate about the therapeutic use of rowing as a means for fostering strength, happiness, and meaningful relationships. When she's not out on the water with the team she is busy pursuing her Doctorate in Occupational Therapy from the Massachusetts General Hospital's Institute of Health Professions.
Coach: Emma Ransom

Advisor: Stacey Rippetoe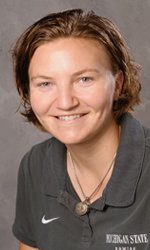 Stacey Rippetoe, who helped guide the Michigan State women's rowing team to two Big Ten Championships and a program-best sixth-place team points finish at the 2008 NCAA Championships regatta, was named the head coach at Boston University on Sept. 3, 2008. Rippetoe coached the Terriers to be the Top Collegiate Championship Four at the 2009 Head of the Charles and the Top Club Four at the 2011 Head of the Charles. She prides herself on a commitment to a whole-athlete approach to coaching, teaching athletes to how to make effective decisions with regard to their peak performance.
Founder: Holly Metcalf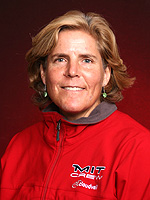 Holly Metcalf has been involved with rowing as an athlete and coach for more than twenty years. She was a six-time national/Olympic team member, bringing home the Olympic gold in 1984, as well as three silver and one bronze World Championships medals between 1981 and 1987. She has coached at the national team, collegiate and community levels. After completing a BA at Mt. Holyoke College, she earned a master's degree in risk and prevention and a certificate of advanced study in human development and psychology from Harvard University, where she studied with Carol Gilligan. She founded Row As One Institute, Inc. in 1994. Its first program was aimed to give masters women (age 27+) an opportunity to receive top coaching and training instruction.
Past Coach: Molly Jordan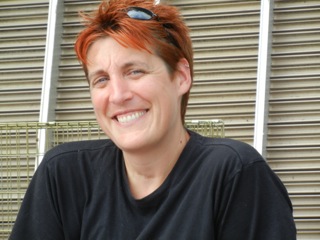 Molly entered in the rowing world in 1993 as a walk on for the Washington State University crew under Tammy Crawford, where during her novice year she participated in an undefeated season, and brought home a PAC-10 championship. 1997, her college career concluded with another PAC-10 Championship and a National Championship. Moving east to complete a Master's in Social Work from Boston University, Molly became actively involved in the Boston Rowing scene. In 2004 she began coaching masters at the Gentle Giant Rowing Club, where her characteristic enthusiasm and dedication helped build and strengthen the program. In addition to coaching WeCanRow-Boston, Molly has coached G-Row Boston, and is recognized as a favorite coach at Row As One Masters' Camps.